Alfa Machine Company offers in-house sharpening and reconditioning of knife blades to original specifications to ensure maximum life and best cutting results.

Our Service includes:

Surface AND edge grinding of both curved and straight blade.

Fitting of knife guide.

Restoring worn areas on knife to increase blade life.

Exchanging shims to restore blades to approximately original thickness to maintain proper cutting angle.

Restoring tapped holes

Before each pair of blades are sharpened, they are inspected and records are kept by serial number. Recommendations are made to correct a problem if excessive wear is found due to improper use or installation.

One day turn around if needed.

Economical shipping by UPS.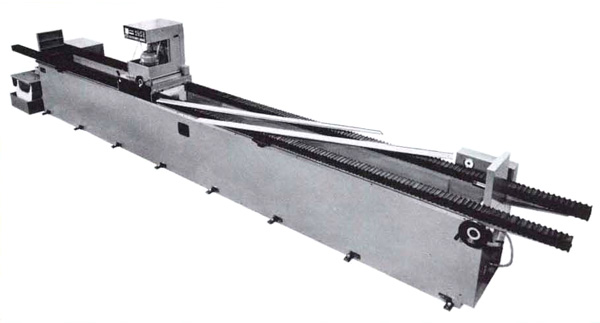 Sharpening of blades on Alfa's in-house grinder
---
created by Tobin Solutions, Inc.